Dear Coach,

*** Please pass this email to the new coach or school athletic director if you are not the present CC COACH!

Due to scheduling conflicts at Griffith Park, it has become necessary to change the location and the date of the 2022 Bellarmine/Sacred Heart Invitational from September 24th to October 1st at Park Central in Griffith Park. We will continue to provide outstanding spectator viewing of the event, and just as challenging course with a grass start and finish, along with hills and flats.

We apologize for the last-minute changes, but we were informed about these conflicts very late. We were hoping to resolve these conflicts and coexist on the original date, but unfortunately were unable to. We understand the inconveniences that this change causes in your schedule, but we hope that you understand our dilemma. Rest assured though that every option to keep the meet on Saturday September 24th was pursued and exhausted. Park Central in Griffith Park is located in the 'Old Zoo' area, where we actually held our 2007 Invitational because the fire restricted us from running the Invitational at the Greek Area. This venue offers plenty of parking and space for your team camps, with a 1 mile and 2-mile spectator friendly for splits. Please check our website regularly between now and October 1st
for the latest updates, news and announcements along with Divisions and time schedules.

Thank you for your continued support!
Jim Couch
Meet Director
Leonard Diaz
Co-Meet Director
Athlete Registration is NOW Open!
Team Registration Will Close (9/26/22)!
Teams by Division Will Be UPDATED (9/26/22)!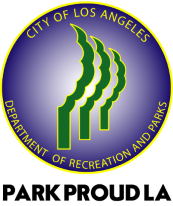 Coaches,
We are back and looking forward to another exciting Bellarmine Invitational set for Saturday October 1, 2022, with our first race set to go off at 7:40am. All entries are now being accepted on Athletic.net. As we gear up to run the CIF prelims/Finals back at Mt. SAC this should be a great pre-season course for your teams. Entry deadlines will be on September 26th. We will continue monitoring LA County guidelines with COVID-19, following all county protocols, so I suggest that you get your entries in ASAP just in case we are limited to the number of teams that we can accept.
Former LA Councilman Tom LaBonge
On January 7th 2020 the Bellarmine/Sacred Heart family lost one of its family members, Tom Labonge. Former Councilman Tom LaBonge was a Champion and supporter of our event for the last 20 years, he was one of our official starter for the Doug Speck Boys Seeded Race. While in office Tom help financially support the longest High School Cross-Country Invitational in the City of LA, but Tom was beyond the financial support, he would come every year to speak to the athletes and spectators letting them know the importance of being student athletes, he would even come help clean up after our event had concluded, it was truly evident on how much he loved the students of LA and how much Griffith Park meant to him. He will be greatly missed by the staff and coaches of the Bellarmine/Sacred Invitational. May you Rest In Peace 'Mr. Los Angeles'
The Bell-Jeff Invitational is an eponymous annual cross country event hosted by Sacred Heart High School in Griffith Park. Since 1973 this event has become a Southern California institution. Starting early in the morning on the last Saturday in September, the series of races throughout the day play host to over a hundred different high school cross country teams from across the CIF Southern Section, as well as other sections of the state.
The event claims to be the longest continuous running event in Griffith Park. It was started by Bellarmine -Jefferson coach Jim Couch who remains the meet director. Over the years, the late famed runner and coach Laszlo Tabori helped with the event. Over 3,000 runners participate each year in multiple races. In 2011, the Bell-Jeff Open Race was the start of an Open division race, taking off first thing in the morning. That open race is now part of the Southern California USATF Cross Country Grand Prix, attracting adults, coaches, and family members to continue in the sport. The start line for the race is named for Paul Suzuki, a long time USATF Official and starter for the race, who was killed in a fatal shot put accident at the 2005 USA Outdoor Track and Field Championships.
The boy's course record of 14:10 was set by Richard Erbes of Glendale High School in 1985. It was tied in 2011 by Bryan Guijarro of Pete Knight High School in 2011. The girl's course record of 16:31 was set in 2000 by Natalie Stein from North Hollywood High School in 2000. We also take pride in honoring Doug Speck, a giant in our sport who passed away several years ago by naming the boys' seeded race in his honor. I want to thank each of you for many years of loyalty to our meet. We hope that our event met your and your athletes' expectations and continues to serve as an integral part of your teams' development for the season.

This year's event will be co-sponsored by Sacred Heart of Jesus HS. You can now begin to make your commitment to the 49th Annual Bell-Jeff Invitational. We invite your team to participate in our invitational, and we would like to continue providing optimum racing conditions and accommodate additional team entries. The meet will continue to take place at Griffith Park on Saturday, September 24 (first race at 7:40 am).


Open 5k Run
On Saturday, September 24, 2022, there will be an Open 5k Race added to the 49th Annual Bellarmine-Sacred Heart Invitational. This race is open to all non-high school athletes, alumni runners, coaches, kids, and parents who want to take a crack at the Bellarmine course.




The Meet Director, Committee and all who make this event possible

Wish to thank Tom LaBonge, former
Councilmember District 4, Chairman of Trade, Commerce & Tourism and Vice Chair of Arts, Parks, Health, Aging & River.

Tom championed our efforts to hold the Meet at Griffith Park throughout the years. We couldn't have done it without you, Tom! Thank you for your civic leadership and support
of this long standing tradition of running –45 years in the making!



---
Friends of the Invitational


MOLLY HUDDLE

American record holder Molly Huddle joined us in 2013 and gave away an autographed pair of spikes. The US women's record holder at 5000 (14:42.64) also signed autographs at the start/finish area. Molly has competed at the world track and field championships. She also was the first American finisher at the 2013 Moscow championships and won the International Women's mile at the Morton Games in 2014. Molly's recent accomplishments was finishing 6th in the 10k at the Rio Olympics.


---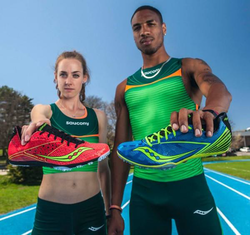 DUANE SOLOMON

Duane Solomon joined us in 2014. Highlights: 2012 Olympic 800 meter Finalist - 4th in a time of 1:42.82 making him the 2nd fastest American behind his coach Johnny Gray. (That was also the fastest 800m final in olympic history where the world record was broken by the champion). 2013 - USA 800m Outdoor Championship - A California Native out of Cabrillo High School (Lompoc) and attended USC. Now training in Florida with his same coach, Johnny Grey. One of his main goals, is to break the American record which stands at 1:42.60). He was also the athlete in attendance at Bell -Jeff in 2012.


---